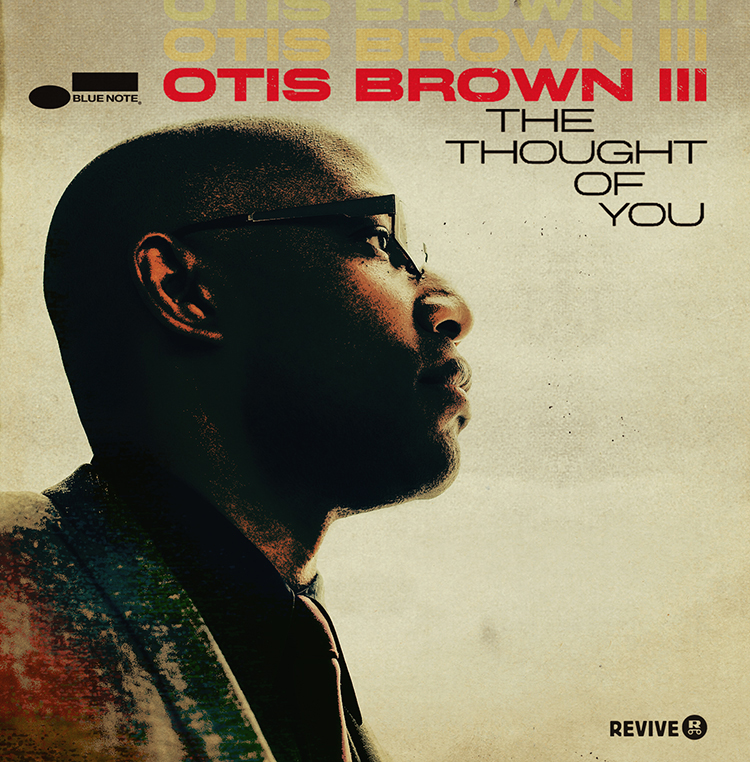 New Single From Otis Brown III's 'The Thought Of You' Produced By Derrick Hodge
Derrick had the privilege and honor to produce Otis Brown III's debut album, The Thought of You. The album is set to be released September 23rd via Blue Note/Revive, a new partnership between Blue Note Records and Revive-Music. Wax Poetics recently premiered "You're Still The One," Brown's rendition of Shania Twain's 1998 hit song. Brown is joined by vocalist Gretchen Parlato who lends her vocals over the song's tricky 7/8 meter. Wax Poetics had this to say about the newest single and Brown's album:
Drummer Otis Brown III comes with a new album on Revive/Blue Note that evokes the classic sounds of the storied jazz label yet touches on something very modern as well. Brown, who played with Esperanza Spalding, brings on board a crew of artists to help him, namely pianist Robert Glasper, trumpeter Keyon Harrold, saxophonist John Ellis, and bassist Ben Williams, and singers Bilal, Nikki Ross, and Gretchen Parlato, who flips the Shania Twain song 'You're Still the One.' The track is produced by bassist and Glasper alum Derrick Hodge.
Read more about the article on Okayplayer. Scroll down to listen to Brown's latest single. Head to Revive-Music and/or Blue Note for more about Otis Brown III and The Thought of You.