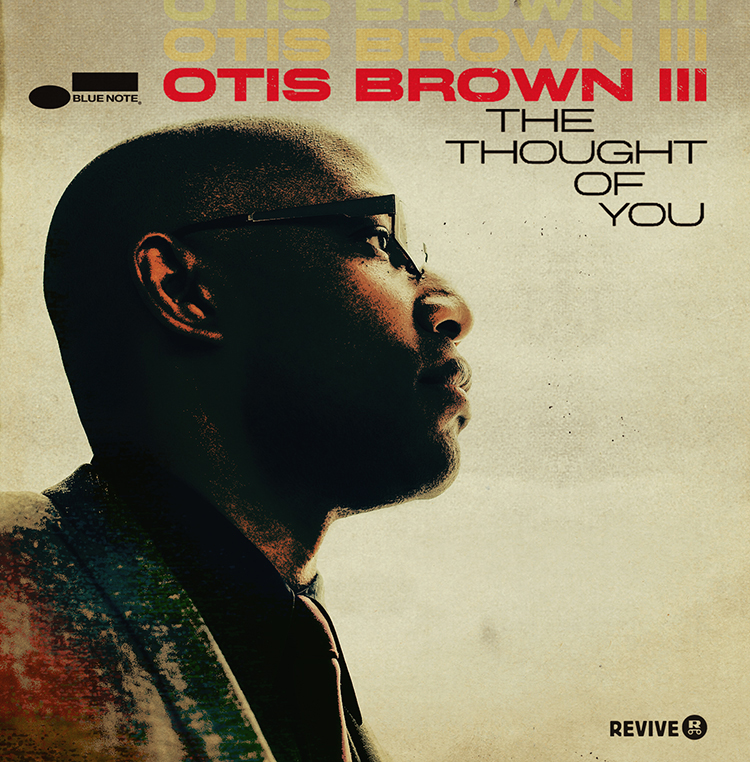 Derrick Produces Otis Brown III's Debut Album 'The Thought of You'
Blue Note records recently announced the release date for drummer Otis Brown III's debut album, The Thought of You, which Derrick co-produced. The album is set to be released on August, 26 on Revive/Blue Note, a new partnership between Revive Music and Blue Note Records. The Thought of You features a stellar line-up of musicians including Robert Glasper, Bilal, Gretchen Parlato, and many more. Derrick had this to say about the working on the album as well as Brown's musicianship:
"Otis has become one of those drummers who once you hear him play, his experience becomes your experience in the moment."
Catch all the latest news about Derrick's production duties on The Thought of You via Blue Note and/or Revive Music.