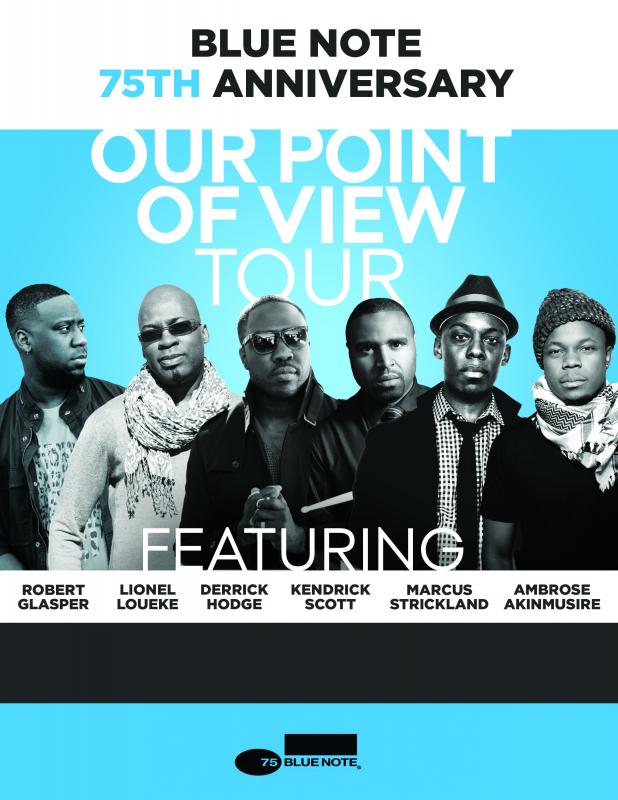 Blue Note Records 75th Anniversary Presents: Our Point of View
Blue Note Records continues to celebrate its 75th Anniversary with the assembly of Our Point of View, a supergroup comprised of Ambrose Akinmusire, Robert Glasper, Lionel Loueke, Marcus Strickland, Kendrick Scott, and Derrick Hodge. Our Point of View recently played at Monterey Jazz Festival and will be hitting Paris on 11/11 for the Blue Note Xperia Lounge, the London Jazz Fest on 11/22, and New York's Le Poisson Rouge on 12/12. Derrick had this to say about playing being a part of Blue Note and Our Point of View:
"They're a label that could – quite honestly – be content with bringing a lot of other artist that have already been documented andd that have already done great things. But the fact that they chose to have us on board to not only do what we do, but to do what we do without them saying a word kind of speaks of the trust that this label has instilled in us to be us."
Scroll down below to watch Derrick, Glasper, Ambrose, Loueke, Strickland, and Scott give their thoughts on Our Point of View. For more info about Blue Note's 75th Anniversary and Our Point of View, click here.